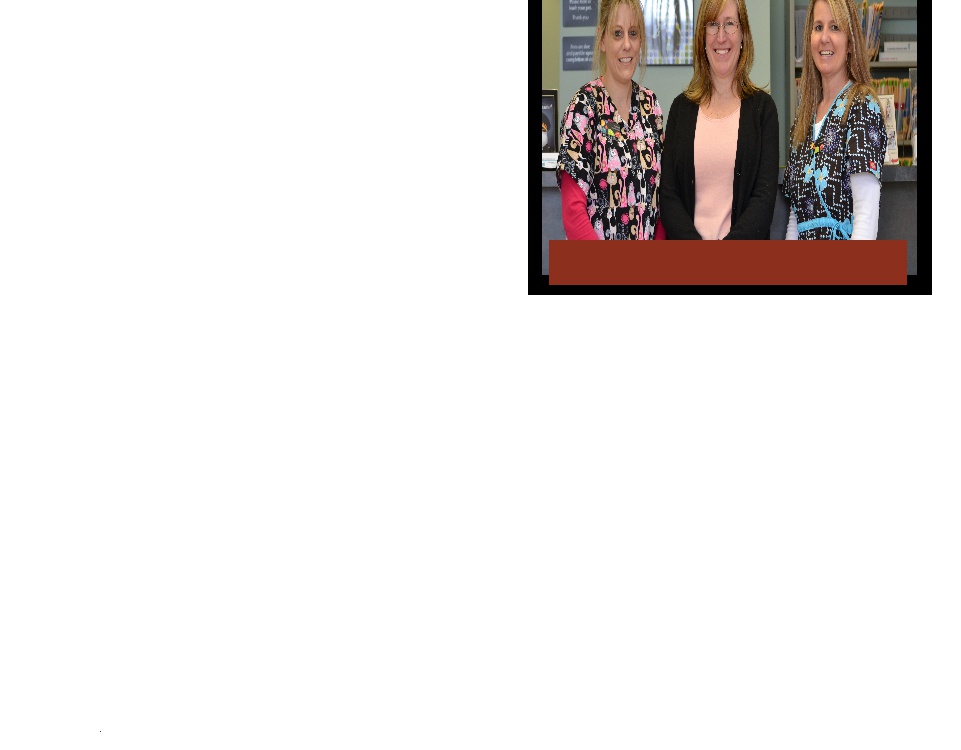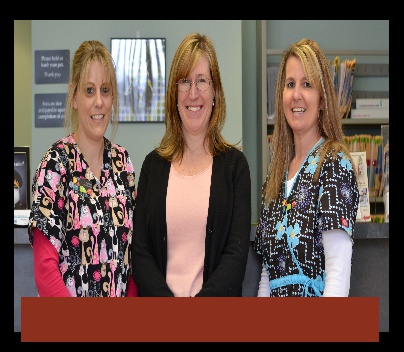 About Us

Sharon began her career in the veterinary field in August of 1991. Her primary responsibilities include assisting during surgery, dentals, exams and radiographs. Her other duties include managing the day-to-day flow of pets and people, scheduling appointments, managing our Facebook account & ordering supplies. Sharon enjoys going out to dinner with her friends,using her boyfriend as a guinea pig for her new food dishes,shopping, traveling and spending Sunday mornings at home with her sphynx cats Albert and Lizzy, and her newly adopted dog Josie.

When asked about her work, Sharon says, " It makes me happy to work at a clinic that treats clients like they are part of our family, and knowing that their pet is treated just like they are our own."

When asked about her work as a veterinarian, Janine says, "I believe in treating every pet as if it were my very own. I feel it is important to offer each client and patient individualized treatment options, and strive to provide exceptional veterinary care in a compassionate environment."

Janine graduated from the University Of Illinois College Of Veterinary Medicine in 1992. She received her undergraduate Bachelor of Arts degree in biology from Washington University in St. Louis in 1987. For the past 18 years, Dr. Williams has practiced both small animal emergency and small animal general medicine in the suburban Chicago area. In her spare time, Janine enjoys reading, gardening, traveling, listening to the Chicago Cubs with her husband Michael, taking her dogs Woody and Stella for long walks or simply relaxing with her three cats, Bob, Beano, and Nick.

Sharon Bergquist: Office Manager, Vet. Assistant & Receptionist

Camp McDonald Animal Clinic, Janine Williams Veterinarian, Janine Swiatowy Veterinarian, palatine animal hospital, palatine, iverness, buffalo grove, arlington heights, , vet, veterinarian, animal hospital, animal clinic, veterinary clinic, veterinary hospital, veterinary, animal, pet, medical, surgery, veterinary medicine, veterinary surgery, vet hospital, vet clinic, dog, cat, dvm, fleas, heartworm, canine, feline, emergency

Palatine Family Pet Care
Janine Williams, DVM

Janine
Williams

Darlene Johnson

Sharon
Bergquist

After careers in Real Estate and as a Certified Esthetician, working in the veterinary field for 7 years is the most fulfilling. Darlene enjoys spending time with her 2 daughters, ages 24 and 21, and son, 18. She is a grandma to an energetic 1 year old! She loves spending time with her puppy Abbey and going to her lake house with family and friends. Her duties include answering the phones, scheduling and confirming appointments, checking the clients in & out, filling prescriptions, and assisting the doctor with exams, procedures, and surgery.

When asked about her work, Darlene says...
I absolutely love what I do - going to work everyday seeing the pets and talking to the clients. I couldn't see myself in any other field!


Darlene Johnson: Vet. Assistant & Receptionist

Janine Williams, DVM